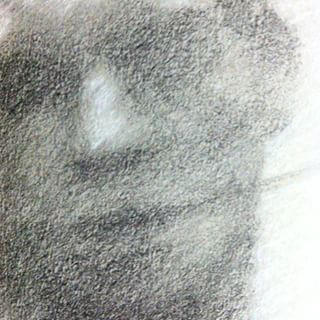 Originally from the Chicagoland area, Dave studied communications design, with a focus in illustration at the Pratt Institute in Brooklyn, NY. There, he developed a passion for people-watching, regularly sketching portraits of subway commuters. He currently haunts Oakland, drawing and painting content for visual narratives involving the fantastique as well as the challenges and wonders of everyday life. His work revolves around an intricate attention to detail, inspired by profound storytelling – usually involving the struggle to overcome, and the humor and tragedy behind internal conflict.

Dave engages in print media, including book art and comics, and is also fascinated with exploring more of the vast spectrum of illustration, including story-boarding and pre-production work.
Presently, he is submerged neck-deep in drawing pages for his first graphic novel project.
#ArtOnLink NYC
. LinkNYC Kiosks, New York City . September 2019
LIC Fear Returns
. The Plaxall Gallery, Queens . Oct 2018
Poe Arts Festival
. The German Society of Pennsylvania, Philadelphia . Oct 2017 - Jan 2018
Edgar Allan Poe Illustrated

. Poe Park Visitor Center, Bronx . June - July 2017
Summer Salon Show

. Greenpoint Gallery, Brooklyn . June 2016
Master Storytellers

 . Poe Park Visitor Center, Bronx . April - June 2015
Pratt Design Show .

 Manhattan Center, New York . May 2014